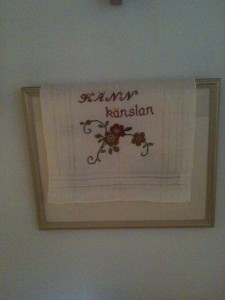 All processes in creative arts is about to stay as written in the book: Trust The Process by Shaun McNiff
"If we are able to stay with a situation, it will carry us to a new place".
I am composing new songs with Swedish lyrics and really fights to STAY. Still I don't really like what's coming out of me. I want to escape into the English language, to Emily D and Jeanette W. It feels too sad and romantic when singing in Swedish. Lack of energy. But as an experienced creator I know the process. I have to stay and continue to make songs and say "yes" whatever is coming to me.
That is me. What's new with you?