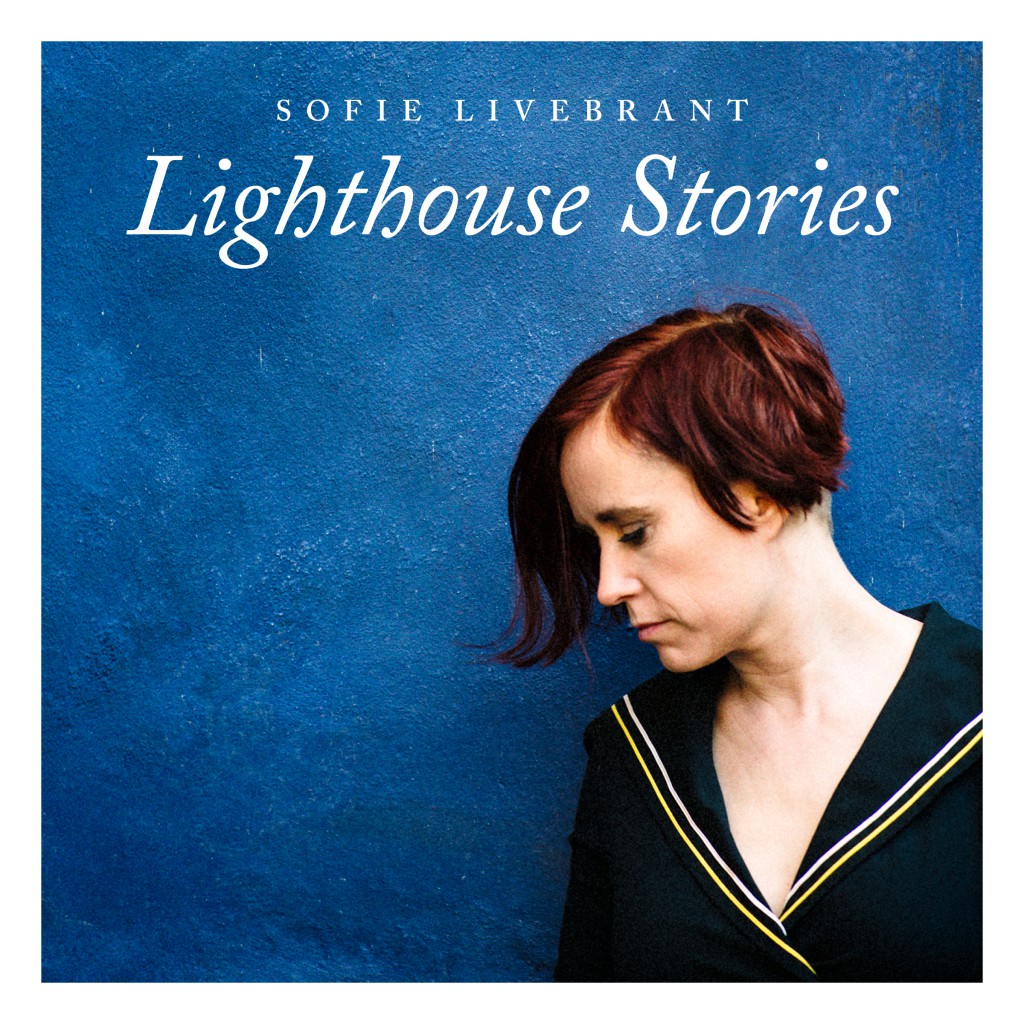 Lighthouse Stories is a Music & Stories-project inspired by Jeanette Winterson's novel Lighthousekeeping.
'—a sea story, a love story, a loss story, a lost story, a life story, a bedtime story and my story.'—(J.W)
 CLICK HERE FOR "LIGHTHOUSE STORIES" FILM TEASER!
Sofie had a passionate idea of making songs out of Jeanette Winterson's novel Lighthousekeeping.  In Aug 2014 she went to Cape Wrath Lighthouse where the orphan girl Silver is brought up in the novel.
"I've read "Lighthousekeeping" for years and used it for readings between my songs at concerts. But then I felt a longing to sing Jeanettes words. There are of course some difficulties in setting prose to music, but it's fun and it pushes me into new places. (S.L)
2015 Sofie and her unique crew did a LIGHTHOUSE TOUR along the coast by the old northern seafarer's paths in Scotland, Norway, Denmark and Sweden. Below you can read the Journal. A music documentary was made to be broadcasted on Swedish Television 2016. Next stop is The Baltic Sea Tour 2016/2017.
The music is Singer&Songwriting inspired by Northern folk music and is about life, love and death. Lovely musicians and producers are involved in making of the album and in the concerts – Hal Parfitt-Murray, Nikolaj Busk, Lisa Långbacka, Johan Lindström och Göran Petersson.
CLICK HERE FOR A MUSIC VIDEO "BREATHE IN BREATHE OUT!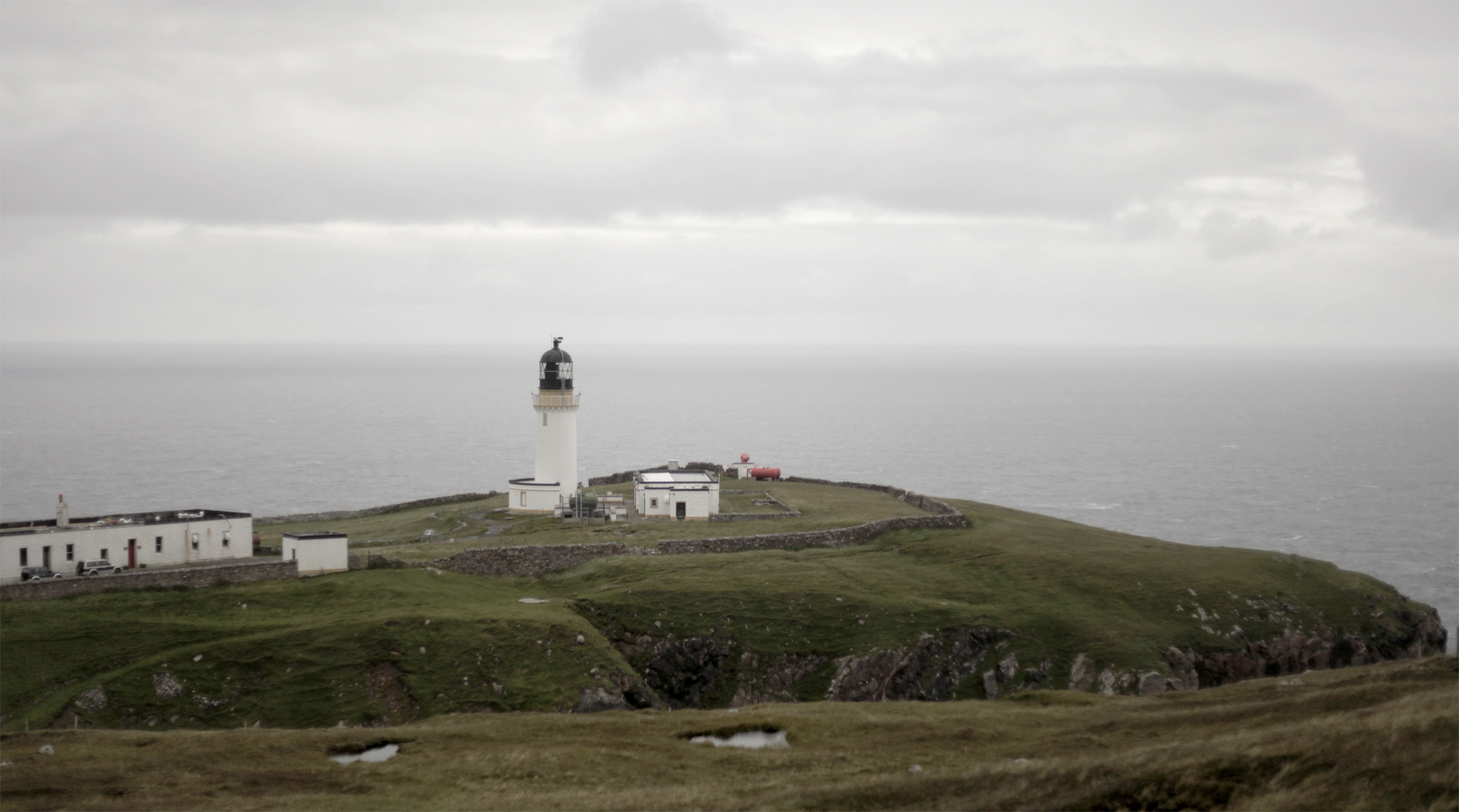 CREDITS ON THE ALBUM LIGHTHOUSE STORIES
Released June 2015 - PLEASE SCROLL DOWN TO THE 
BOTTOM OF THIS PAGE  

Jeanette Winterson is the author of  Lighthousekeeping (2004).  It's the story of Silver, an orphan who grows up at Cape Wrath Lighthouse at the very north of Scotland, together with the blind lighthousekeeper Pew. He tells her stories: Tristan and Isolde, the ghostship McCloud, the adventurer Captain Scott and about Pastor Dark. It is a book about growing up outside society and it's loaded with mysteries, stories and hope.
'I believe that storytelling is a way of navigating our lives. Fact are partial. Fiction is a more complete truth.  If we read ourselves as narrative, we can change the story that we are. If we read ourselves as literal and fixed, we find we can change nothing.' (JW)
more about Jeanette Winterson http://www.jeanettewinterson.com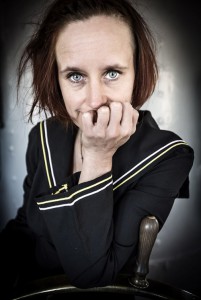 Några ord om konserten på Kullens Fyr 2015  Ninna Edgards blogg 
LIGHTHOUSE STORIES JOURNAL
SEPTEMBER 5 A Beautiful letter from Janie and Menno
Dear Sofie
Earlier this summer I saw a poster for your concert in Cromarty.  We live in Cromarty and have a love for lighthouses, rocks, the north-west coast of Scotland and music.  So, I read Jeanette Winterson's 'Lighthousekeeping', loved it and then we heard you play in the boat shed by the Cromarty lighthouse on a day when the wind could have blown the fins off a fish.  We were blown away by the sounds and beauty of your concert.
Inspired by your beautiful voice and songs we set off for Cape Wrath (CD playing all the time).  In early August we crossed the kyle with John at the helm and then up the wee track with Stewart at the wheel.  We meet Pew (John) and each of them remembered you, "Oh, Sofie, she swam in the lochs".  It was somewhere we had dreamed of coming to but had never made the journey… it was somewhere where the gulls swung by and the ravens called, and this "turning point" of the Vikings entered our hearts and shook us.
The novel and your songs reveal themselves like layers in the sandstone, each listening/ reading open the door a little more.
You sang a wonderful song that day about "the door in the rock that finally swings free when moonlight shines on it… you are the door…." . I wonder where we might hear that song again…
I just want to thank you for the beautiful connections between novel, song, music, life, narrative and dialogue that your work has embedded in us this summer (we do sort of have summers in Scotland!). 
Thank you.
Much love and kindest wishes to all three of you
Janie and Menno
Xxx
2015 September Portugal Lighthouse Keeper Meeting!
We, Bea and I have been meeting the Naval Military Lighthouse keeper of the Lighthouse Santa Maria Faro in Portugal! He is not allowed to show himself on a picture so we got his arm! We were guided through the unique marine gardens with birds and islands made of mud together with the biologist Pedro Shaw Evangelista!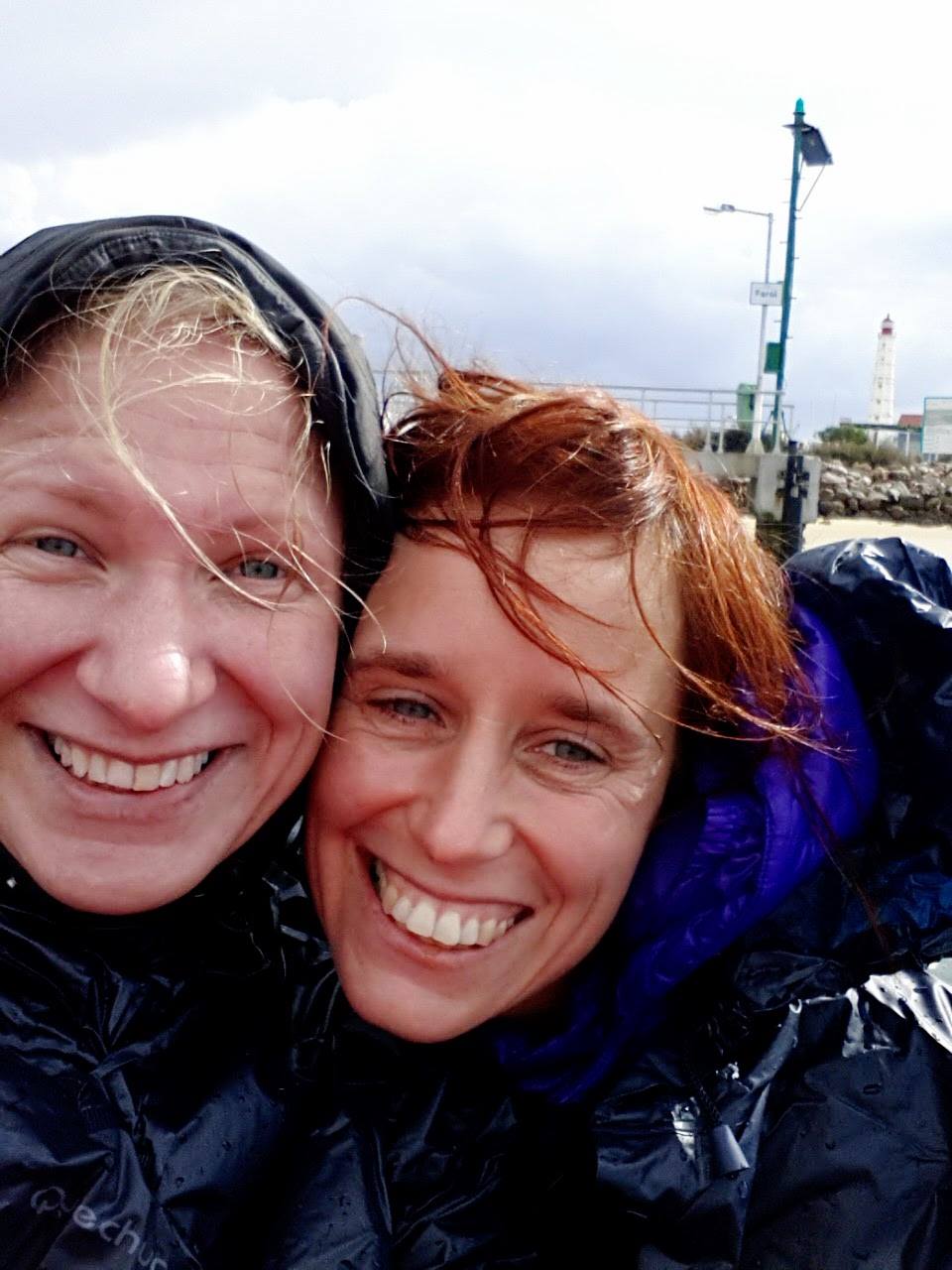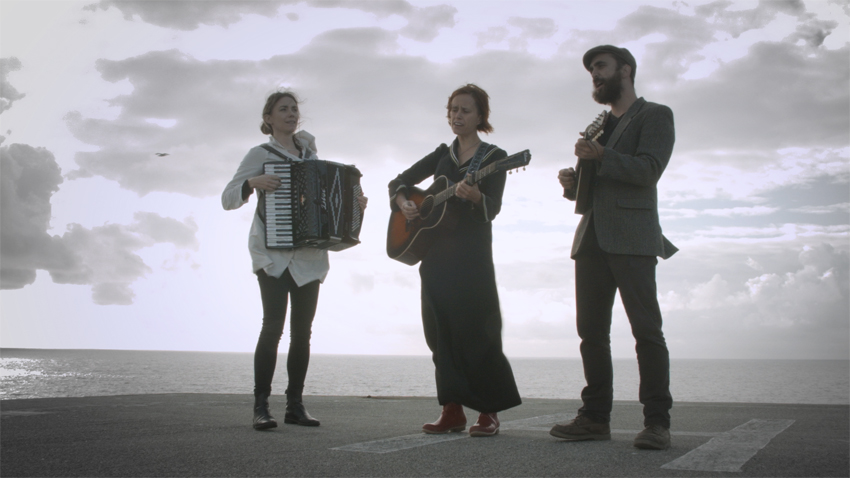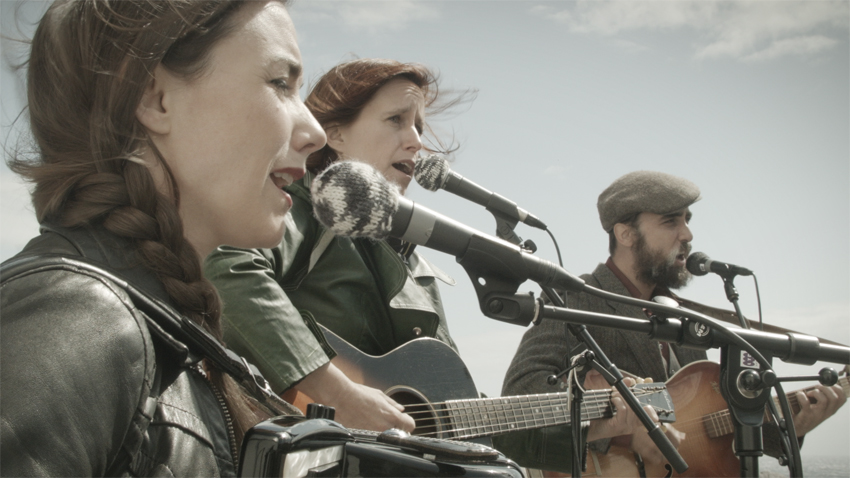 AUG 2 AN UNBELIEVABLE TOUR HAS HAPPENED!
Right now, just arrived to Stockholm after twenty days of traveling I feel too overwhelmed and have too many insights and meetings to digest after an incredible luxurious tour around the North Sea! I can't believe it, it went so well and all in our group are so happy. Peter Wiren, the film maker has checked the film material and yearning to put this together. Lovely to get to know Jacob, the sound tech.Thanks so much to Swedish Musikverket, Gulls, Hills, Lighthousekeepers, Lighthouses, Cooks, Drivers, Musicians, Storytellers, Ghosts, Organizers and all….This pic is taken near the sea village Pennan in Scotland on a lovely piece of grass… The beauty of the world is unbelieveable…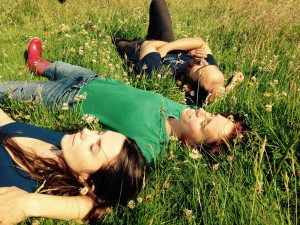 15 AUG Stevns Fyr, Denmark
26 July Lindesnes Fyr, Norway
We survived the strong wind, made a beautiful night video here and tried to swim but too many jellyfishes….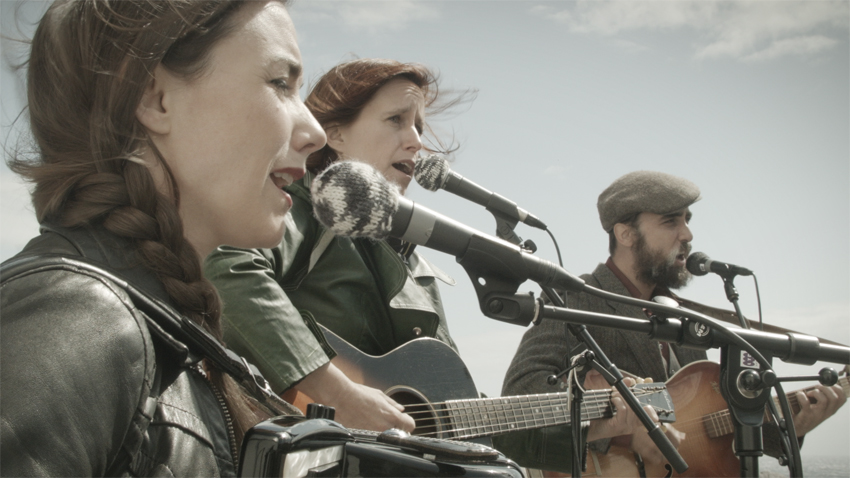 24 July at Marstein Fyr in Norway. Lisa and Hal playing for the Killer whales!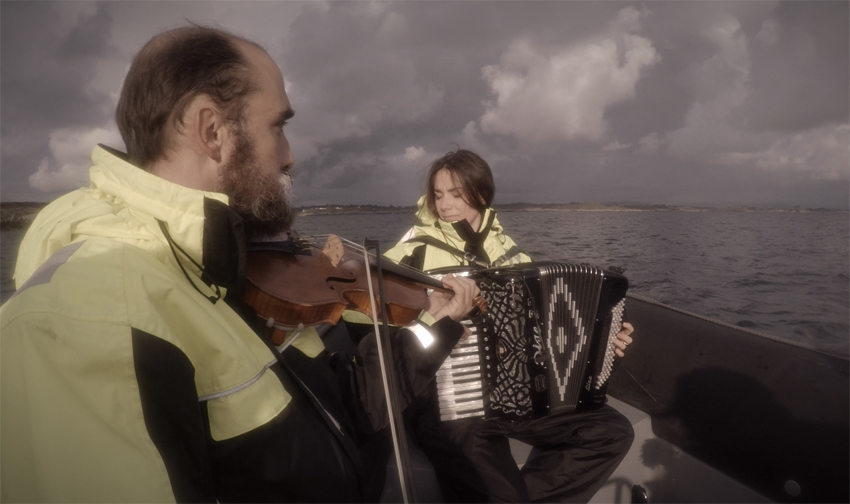 Hurst Castle Keepers Cottage 22 July
I will never forget this unique place and the warm-hearted people around the castle and lighthouses!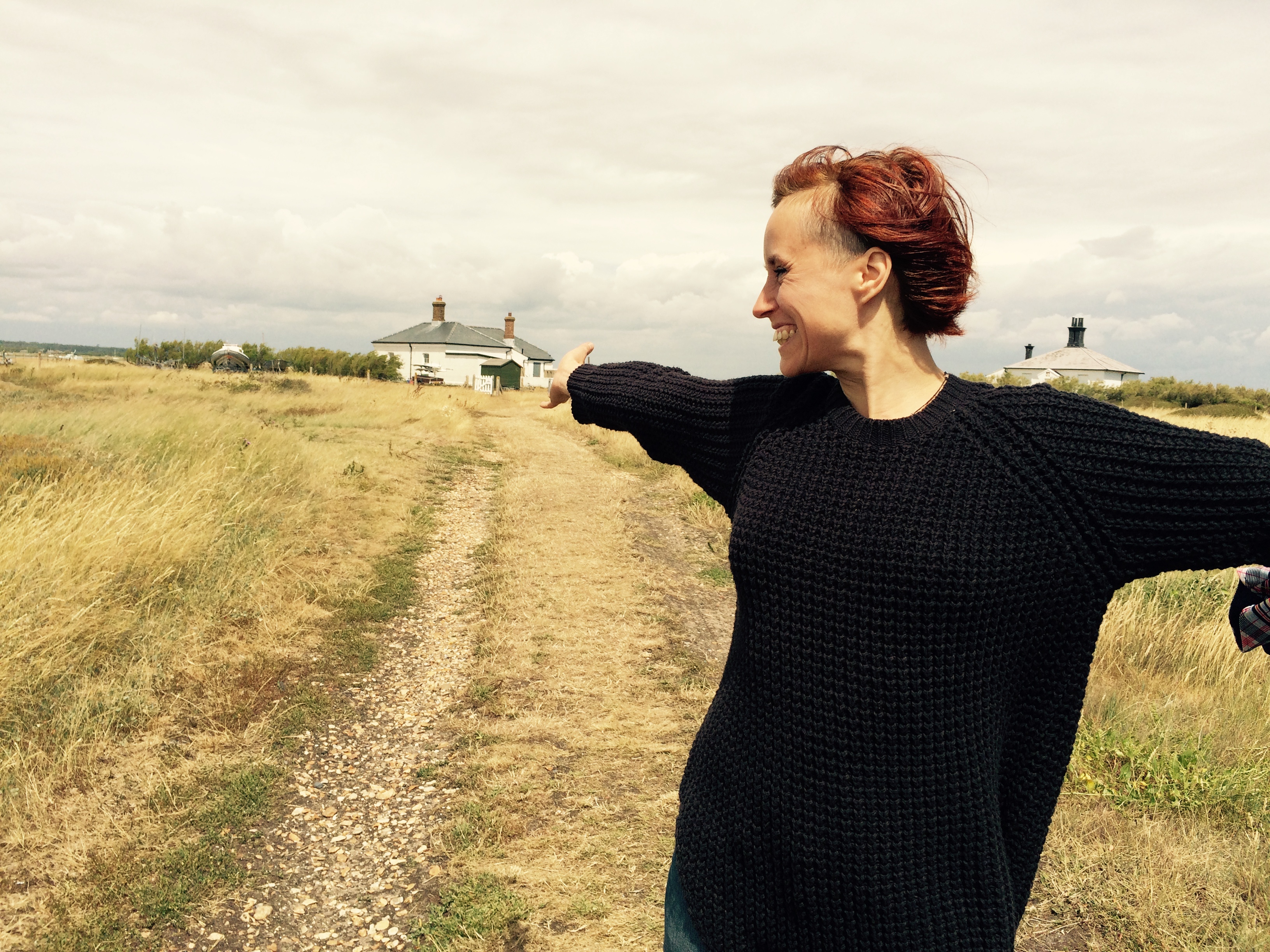 Souter Lighthouse – 18 JULY
Extremely magic grounds with a beautiful Coast line, the nice food and the warmest people! The Dolphins from Cromarty ends up here now and then!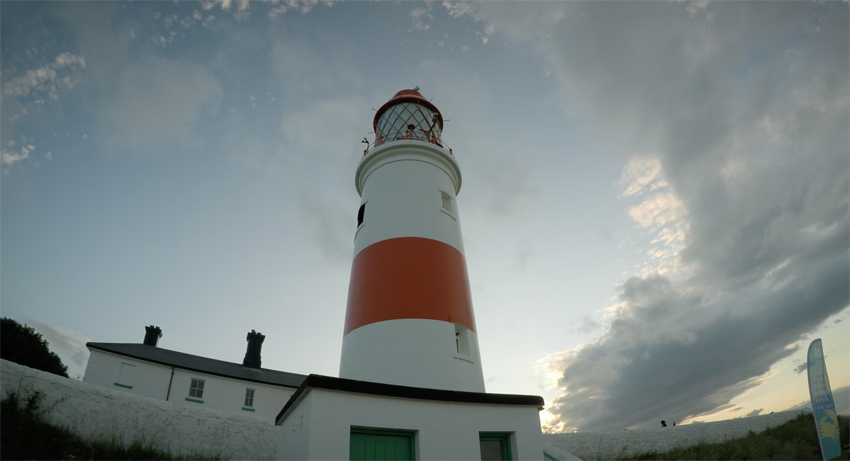 18 July Prof. Paul Thomson Marine Biology at the Cromarty Marine Field station and the band!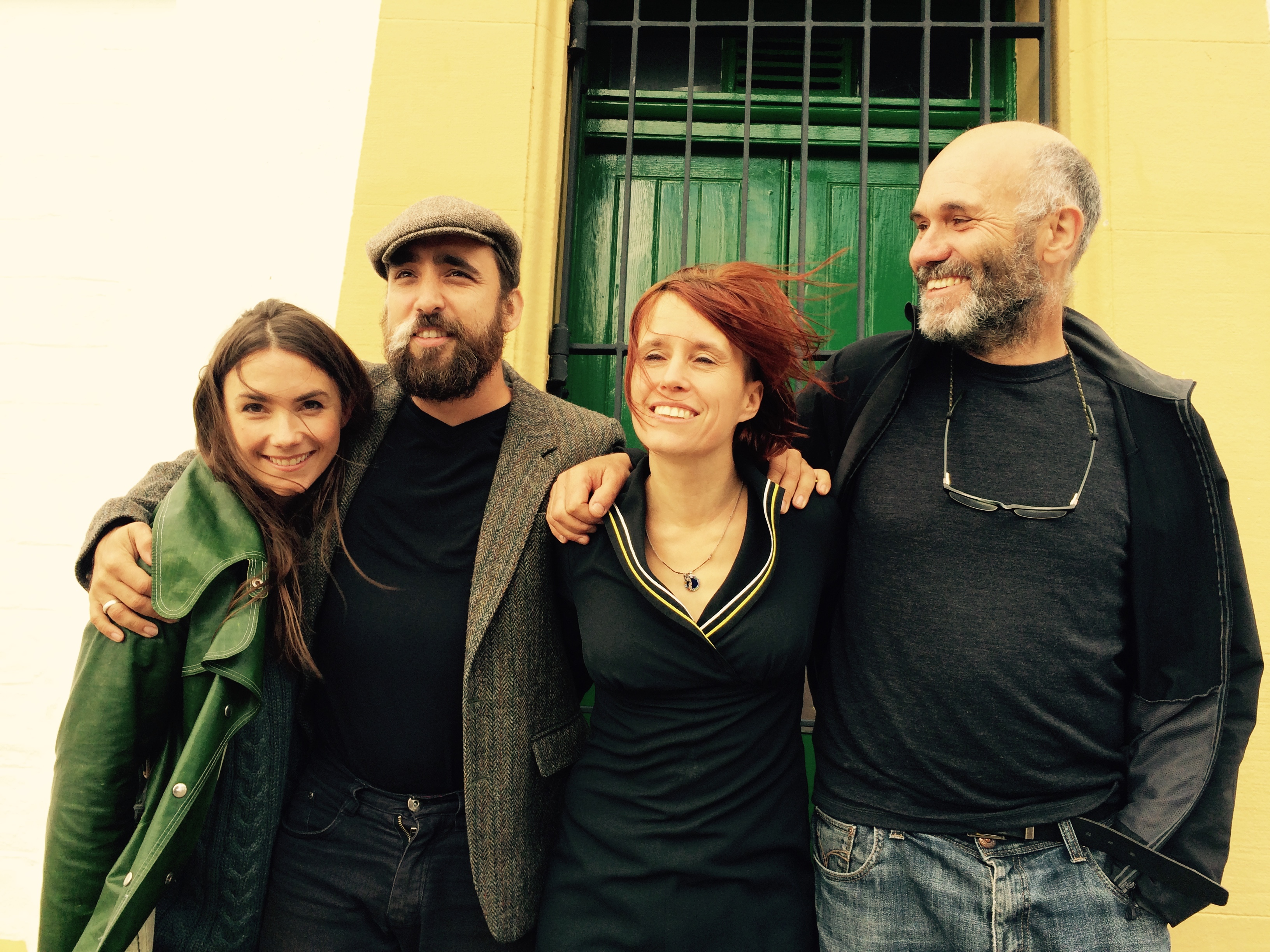 16 July Fraserburgh Lighthouse Museum
Lots of animals here, dogs, seals, fishes, birds and lovely guides and a lovely "Lence-room" where we did perform!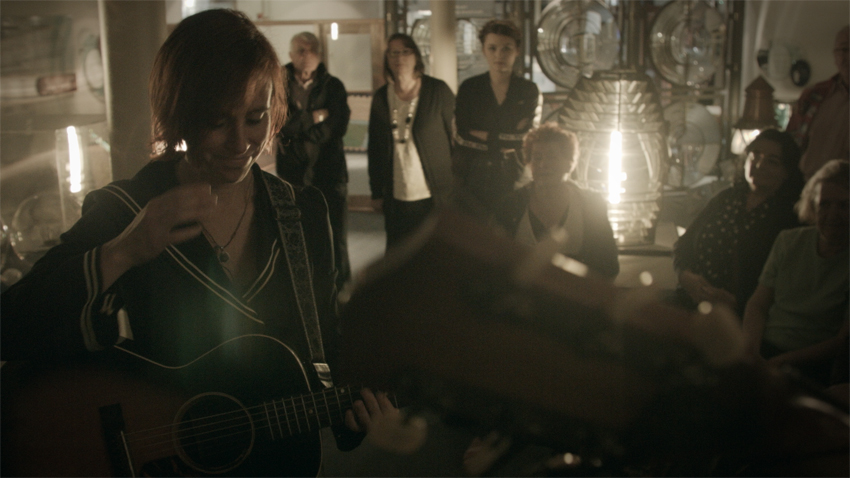 14 July Kullens Fyrplats Sweden
My ten-year-old daughter is with us at Kullens Fyr to read from the book Lighthousekeeping, close in age with the book character Silver..
What a lovely, magic evening it was! We played at the entrance of the lighthouse without any technical support, tensing me up a bit thinking they would hear us, but unnecessary, the audience heard every bit  of it!
July 4th
Oh me god, I don't know if this ship is sailable, I need the courage just to jump and see now. I've been working sooo much, putting so much energy into the lovely project, next Saturday we'll set off. Me, Lisa, Hal, Peter, my daughter and Gustav. We are going to travel intensely and long, to meet a lot of people, see new places, experience new areas both inside and outside. The Cd was taken more than well and I just love it myself. Feeling extremely proud and thankful for it. So I just need some courage and faith. Hope to see you out there!
21 Jan 2015 KICKOFF  & THE WORLD CAFÉ -night at "STALLET"
These are the fabulous "wall notes" from our Kick-off meeting at Stallet yesterday! Thanks to ALL of you people who came and contributed to Lighthouse Stories with your widespread knowledge and with your lovely beings! Extra thanks to those who appeared on stage that night! Esbjörn Hillberg, head of Swedish Lighthouse Society for your tellings about lighthouses. Alexandra Zetterberg for your reading that was heartbreaking, from Jeanette Winterson's Lighthousekeeping. Jonas Bergroth for writing about it all. Göran Petersson, Peter Bothén and Hilda Sandgren for supporting.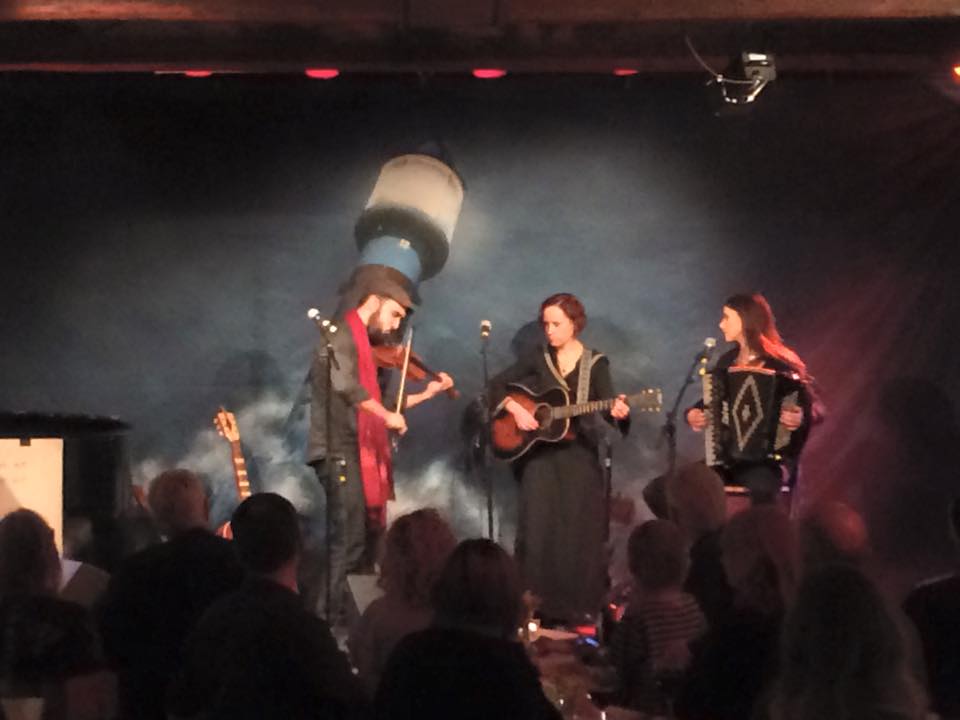 Jan 2015 Playing at Sweden Live
Big band, big audience, big challenge, lovely experience! A new backdrop with a lighthouse painted with UV-colour. Soon it will be a Kickoff of Lighthouse Stories Tour at Stallet in Stockholm. Feels like a snowball's rolling…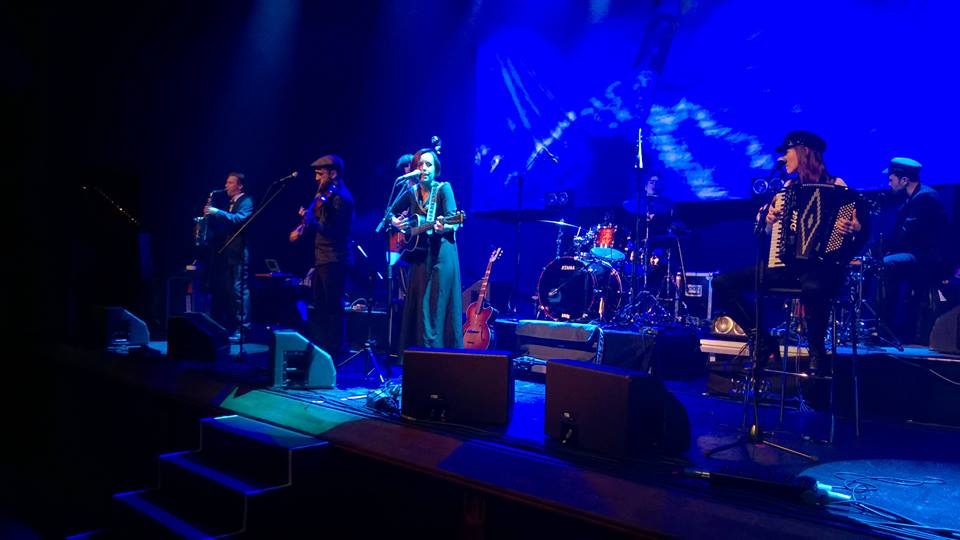 Dec 2014 The North Sea Tour became possible! Gulls, here we come!
In my most imaginable dreams, I couldn't dream that The Swedish Musikverket was willing to support economically my idea of traveling around the North Sea to play the Lighthouse Stories-music at lighthouses! They did say; Yes! Me god, the God's are in a good mood! Now it's time to roll up the sleeves and start working!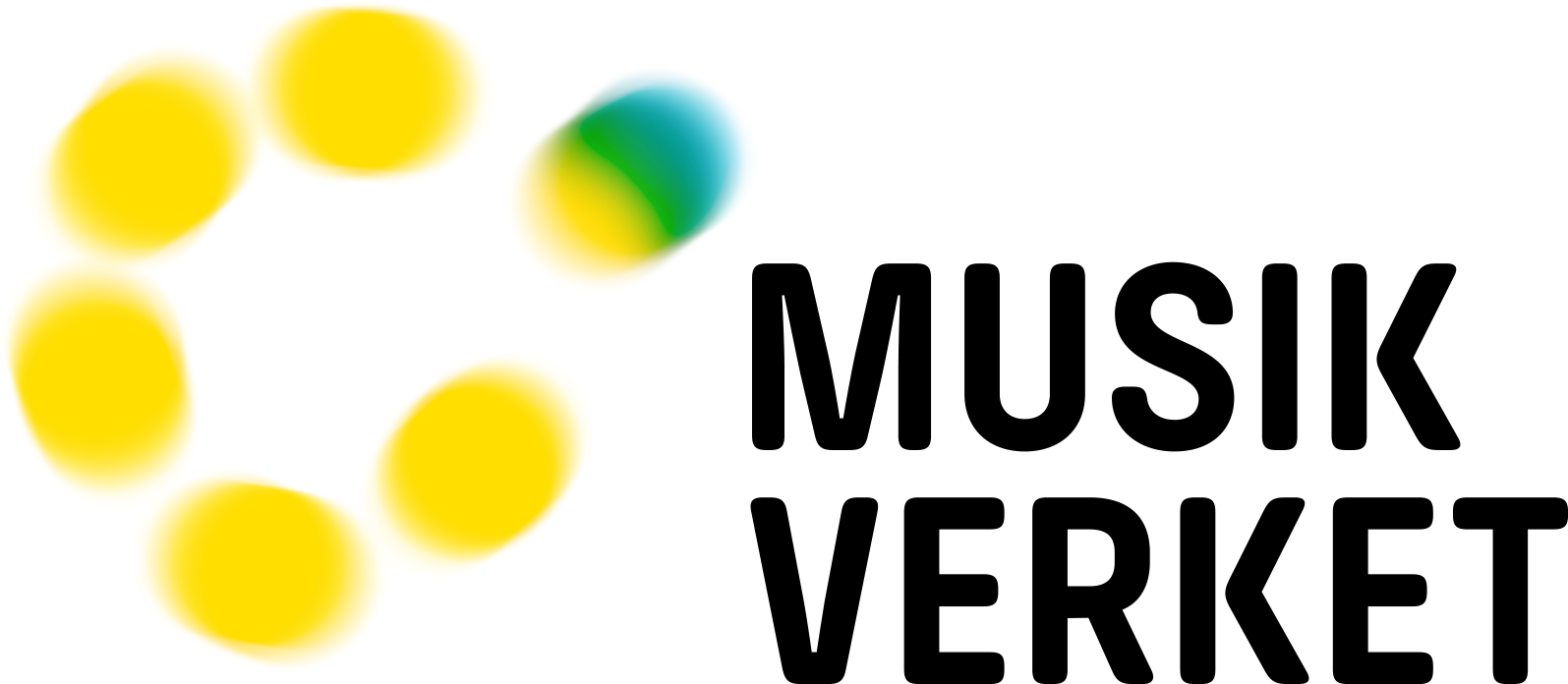 Nov 27 Betraktelse över resan till Cape Wrath
A few August days at Cape Wrath
Sofie on the trip:
I'm not sure what I expected, but it wasn't what met us when we arrived in the village Durness and saw the Cape Wrath Lighthouse. Actually seeing the place I'd sung of so many times was quite different. I'd had a Cape Wrath of my dreams, and it differed from the place where I arrived after a long car journey through an endless moon landscape. 
We arrived in the middle of the night and the "ferry" that was supposed to get us across the strait was replaced by a little red plastic boat. The theme for the whole trip would become the "elusive", the perpetually out of reach. There wasn't any conventional safety or security at the lighthouse. No electricity, no hot water, no internet.  Mr John Ure, a quiet man (the inspiration for Mr Pew?) took care of us as if we were little children, feeding us, the dogs and the tourists in the little space called Café Ozon.  "No bother, Sofie" was all I understood of our talks. He spoke in a heavy Glasgow accent and my schoolgirl English didn't seem to impress him. Hal Parfitt-Murray translated. Perhaps we didn't understand much of each other's words, but on a deeper level we did understand each other. 
The environment made a great impression on us – or rather, many different impressions. Someone became claustrophobic, someone was over the moon about the heathlands, transforming into a half-goat half-man creature bounding over the hills ahead of us. Our cameraman had trouble sleeping, thinking about all the beautiful vistas to be filmed. We spoke about the great risk of total burnout for Scottish photographers, since there were so many things to photograph… 
Mr John's wonderful "rescue-dogs" accompanied me on my walks, barking enthusiastically throughout the day. They were social creatures, drama queens like me. I loved them! We drank English coffee from orange mugs, shivered in the cold, and ate food from all over the world, conjured as if by magic from a tiny stove.  We played music sometimes, and huddled close together to sleep, listening to the roar of the ocean and dozing off as the lighthouse's searchlight made its rounds at night. We were asked not to walk too close to the edge at night, many people had fallen in… Slowly our city-weary eyes grew accustomed to the austere beauty of Scotland…
There was a mix-up with the time for the concert, and when we walked on stage only one audience member remained. But that was just a small hiccup in what had been a fantastic time and we payed it no more heed than a sudden gust of wind coming in from the sea.  
For me, my inner vision of the novel changed, changed as soon as the first light revealed the place to me for the first time. But in exchange I had entirely new stories, as exciting as the novel but true in a different way, true for me. The village people, tourists, lighthouse stories, old and new. 
Something changed inside me after I went to Cape Wrath Lighthouse and saw the heathlands, Mr John and his dogs. I can't really say what it was, but I wasn't the same person when I left. The beauty remained with me, the grandeur, the 260 angle of the earth, the dogs communication, and in the pocket of my jeans I found four kinds of flower, flowers that crumbled but still remain. I am more sure than ever that I need to be out playing, traveling, touring these lighthouses, and I know I must return to Cape Wrath. Why? A thin ozone layer or something else? My bath in a loch? I don't know. 
Jag vet inte vad jag väntade mig, men det blev absolut inte som väntat när vi ankom byn Durness och Cape Wrath Lighthouse. Mötet med platsen som jag sjungit om så många gånger var något helt annat, förstås. Det Cape Wrath som fanns i mina drömmar var något annat än den plats vi landsteg på efter en lång bilresa genom ett månlandskap utan slut.
Vi kom fram mitt i natten och "färjan" som skulle ta oss över sundet var ersatt av en liten röd plastbåt. Det "ogreppbara" blev temat för vistelsen, tryggheten, det förväntade och "ease" fanns inte ute på fyren. Ingen el, varmvatten eller Internet. Mr John Ure, en tystlåten former coastgard, var han förebilden för Mr Pew?, tog hand om oss som små barn, gav oss, hundarna och turisterna mat i omgångar i det lilla utrymme benämnt Café Ozon. "No Bother, Sofie" var det enda jag riktigt förstod av våra samtal, av hans Glasgow-dialekt och min spänt tydliga skolengelska verkade inte bita på honom och Hal Parfitt-Murray fick ständigt översätta. Vi förstod inte mycket av varann men ändå fanns ett samförstånd och förståelse.
Miljön hade stark inverkan på oss på olika sätt, någon fick klaustrofobi, någon blev överlycklig av hedarna och övergick till en getliknande varelse och hoppade upp längs kullarna, långt före oss andra. Filmaren hade svårt att sova för alla vackra vyer som kunde filmas. Vi talade om att det måste vara stor "utbrändhets-risk" för fotografer i Skottland, då de vackra vyerna är oändliga…
Mr John's underbara "rescue dogs" följde mig på mina små strövtåg, de skällde sig upphetsat dagen igenom, sociala varelser och dramaqueens, precis som jag. Jag älskade dem! Vi drack engelskt kaffe i orange muggar, frös, åt mat och dryck från hela världen, framtrollat på en minispis. Vi spelade musik ibland gamla fyrväktar-maskiner, bytte om och sov tillsammans i klump med havets sus ständigt i bakgrunden och vi vaggades till söms av fyrens ledljus på natten. Vi blev ombedda att inte gå för nära kanten på natten, flera hade ramlat över….
Dagen för releasekonserten blev det ett missförstånd om tiden, vi tvekade och när vi äntligen började spela var det bara en konsertbesökare kvar. Men det blev bara en lite punkt i en större fantastisk linje och fadäsen passerade som en kastvind från havet.
För mig förändrades min inre fantasibild av romanen och dess invånare på ett ögonblick, så fort ljuset kom dagen efter en orolig natt, men ersattes av helt nya historier vilket var lika spännande som romanen fast ur min verklighet. Folk ifrån byn, turister och fyrhistorier, gamla och nya.
Någonting förändrades i mig efter mötet med Cape Wrath Lighthouse, hedarna, Mr John och hans hundar. Det är svårt att sätta fingret på exakt vad, men jag var inte densamme som reste därifrån. Jag tog med mig skönheten, storslagenheten, 260-graders vinkeln av jorden och hundarnas kommunikation och i jeansfickan hade jag alla sorters blommor från platsen, som sen blev till smulor men som fortfarande är kvar. Jag blev orubbligt i min övertygelse om att jag måste ut och spela sångerna på dessa fyrplatser och att det inte finns någon återvändo och att jag vill återvända till Cape Wrath. Kan det ha varit ett tunt "ozon-skikt" eller var det nåt annat? Badet i en Loch?
Sept 10 Not alone anymore!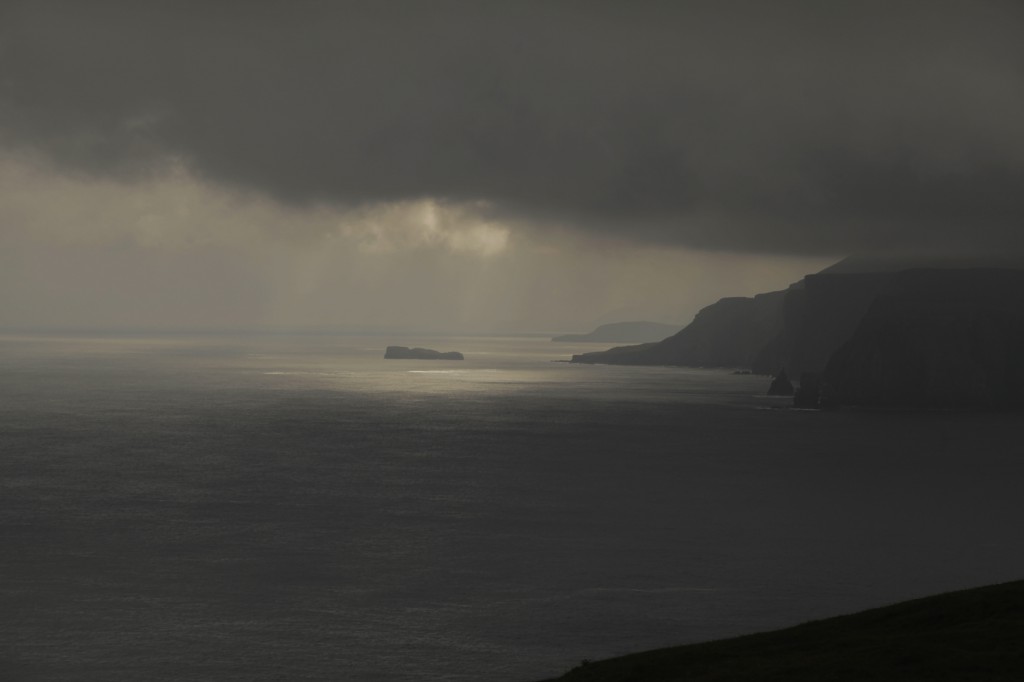 See the beauty of Cape Wraht! Stunning views we had last August! Picture captured early morning by filmmaker Peter Wiren. Planning for the the Real Lighthouse Stories Concert Tour 2015! What gives me so much energy right now is that I am not alone in this crazy project anymore, playing music at lighthouses! People have started to walk along and they seems to enjoy the path. Exept for private support, friends, the lovely "making of the record"- music group, filmmaker Peter Wirén etc. I now have friends in Svenska Fyrföreningen, The Association of Lighthousekeepers in UK, Norweigan Kystreise och Denmarks Fyrhistorisk Museum and they will act as guiding mentors which will add an "assurance of quality" to it and a "no-stop-abundance of knowledge"! An extra thanks to Esbjorn Hillberg! And of course I would like to send a loving thought to Jeanette Winterson, who started all this in me with her words! I do hope she enjoys the ride she has put all of us in! Do you want to join? Come on in!
Aug 12 Inbetween Day!
In between day. Cleaning and recharging. Soon going to Norway. It has been a wonderful trip to Cape Wrath, Scotland and I am filled with beauty, friendliness, excitement and inspiration! These days I would like to keep as long as possible and try not to forget!  The words don't come, now when writing, but if I could explain you would be as happy as I.
Aug 3 Little Lighthouse Tour – EP Release!
5th Cape Wrath Lighthouse, Scotland
6th Isle of Skye, Scotland
9th Stockholm Folkfestival, Sweden
15th Marstein fyr, Panorama Hotell, Norway
16th Sandnes/Masfjordnes Boathouse, Norway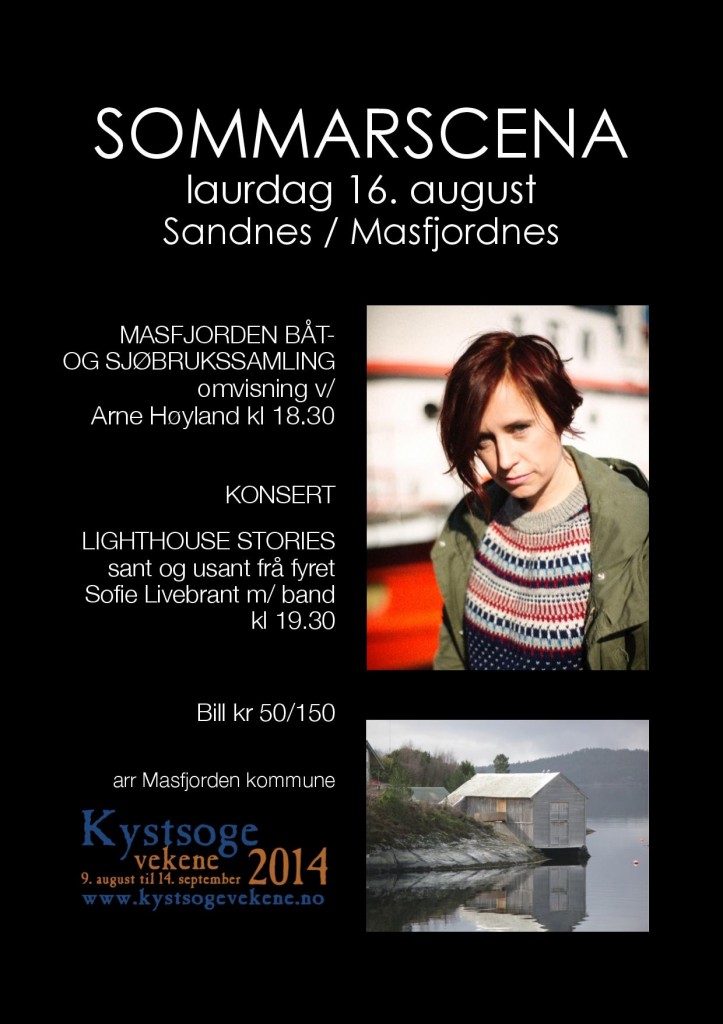 July 24th Preparing and drilling
During the hottest day of summer, I prepare Lighthouse Stories to be put into the sea. The EP record will arrive any day to a Stockholm. The music tour starts August 2nd and the first concert will be in Scotland at Cape Wrath Lighthouse5th. Lots of work to do until then.
Jeanette Winterson says about her book: 'Lighthousekeeping is as sea story, a love story, a loss story, a lost story, a life story, a bedtime story and my story.'-
She always seems to know what to say, she always have a quick answer which is turning what we know upside down and you feel inspired and thrilled. For me it's more like a wandering around with a bunch of questions, filled with a longing for an answer. What is Lighthouse Stories, why am I doing this, what do I want to tell, who am I in this and why could it be important to others to hear? I get no answer, only a drilling need is urging, a longing to continue on this path. The stories have enfolded me and I just have to meet up….
I've read Lighthousekeeping over and over again, I have recited parts of the book during concerts over the years and I love the fantasy and all the stories. Especially I have empathy for the brave little ten year old child Silver, who have to survive, even though there are not much of support for her. My daughter is about the same age. But Silver is not totally alone, which gives me hope. She is going through hard and overwhelming times, but there is the tense Ms Pinch (orphan too?) and the blind lighthouse keeper Mr Pew (orphan too?) and his stories, which helps her to put her life in a wider perspective when she feels alone, abandoned or feel shame for her background, a child born outside marriage. Pew encourages her to tell her life as a story, which would help when it gets too tough.
'I believe that storytelling is a way of navigating our lives. Fact are partial. Fiction is a more complete truth.  If we read ourselves as narrative, we can change the story that we are. If we read ourselves as literal and fixed, we find we can change nothing.' (JW)
It's a quiet support system that JW is painting up. An encouraging shout: Go on! Come on! Live! Be a loving human whatever happened to you! Whoever you think you are!
'Don't regret your life, child. It will pass soon enough.' as Pew  says to Silver
I love that time and space is merged in the book. Everything is happening at the same time, and not. The boundaries of fact loosens its power while reading. In that kind of world my artistic side can rest and enjoy. And probably I find and, under this net of stories, myself.
July 8 Oh my god, what have I started?
In the middle of my vacation in Italy I feel deathly scared and wonder what I have started? Will I manage this? I don't know and that's what it's all about? To live to see….BUT the cover of the album is done and the Ep is being produced. I am not alone!
June 10 planning and sorrowing!
Flying tickets are bought, planning, mailing and rehearsing! In August a small EP will be released with three songs and the first "try-out" tour at lighthouses and other places will happen! I am looking forward to it so much, but will it be manageable? Will I stand the pressure? Will the money and the inspiration be there when I need it? Faith. A friend today left his body, and I, once again get to know that we don't have so much time. It is now or never…I love to live…hope to see you at the lighthouses….
June 6th A video about lighthousekeepers in Scotland!
Next week this special record will be mastered….And soon the little Lighthousetour will be made. We will make a single release on itunes this Aug and the whole Cd-release will be next spring April. Looking forward to….
May 6th "It all comes together…"
I see the clearing, the opening and almost all the mixes are done and we're soon ready for to make a master of the record. Suddenly all the songs came in right place and I feel comfort and joy. Maybe we are going to have a filmmaker with us on the "Ligthhouse Tour", who will film the event at Cape Wrath Lighthouse. That would be lovely!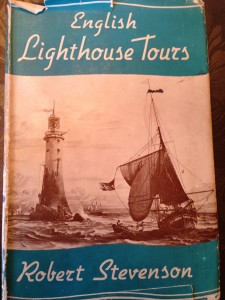 April 16th Meeting with Esbjörn Hillberg, Swedish Lighthouse Society
Today I had a wonderful meeting with The Swedish Lighthouse Society on the island Donsö in the Archipeligo of Gothenburg. Esbjörn has thousands of books about lighthouses! English, Swedish, French…he has it all. And Captain Scotts Diary! I learned so much about hospitality, about collecting things and feel very inspired. But in fact it would be necessary to live there for a couple of years to manage to go through the whole material.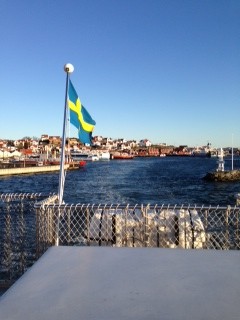 April 14 MixGathering Cancelled! – What will be? Will we be able to do this in time before summer?!
Oh, I don't know if I will be able to make this record this year! I would certainly love to do it, cause life is short, but I don't know if we have the time and the "thingstodolist" is too long! But we have made lovely photos for the project for a couple of weeks ago. I don't know, maybe I need to rest more than anything right now! Feeling not so talented…well, Happy Easter anyway!
Mars 7 "Listening through the material" – What do we have?
The material is a lovely little creature, very loved, but it is too much "reverb" on everything. Go back to mixwork and start all over again!
Feb 7 "Some very well needed assistance"
Josefin Vannerus, a lovely singer and human being gave some very well needed assistance to the record. And technician Pontus as well. Thanks!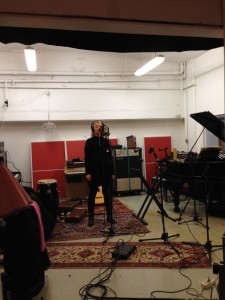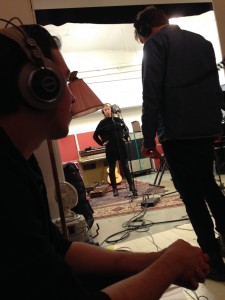 Jan 14 – 2014  "Lighthouse keeping" or "Lighthouse Stories?"
This writing day I am working intensely with the piece and with frenzy the small details at Hammarby Studios, while mixing the songs together with Johan Lindström and Göran Petersson.  It feels more and more that this is becoming more like an hybrid opera. I'm fortunate to see this piece, this little baby be born and enjoying this unique shape I never could have imagined. Thank you Jeanette W for taking me on this trip with your words and stories, this pushes me into new worlds!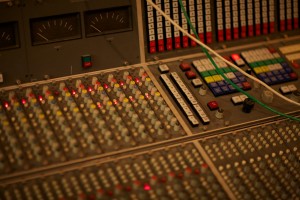 Jan 10 "An enjoyable visit from Lisa Eriksson"
To be able to work well we usually need to eat at Fine Food Kärlek och Mat. Very important. Without this restaurant the music wouldn't be good!
Nov 28 – Recording done successfully!
Now the songs has been recorded, approx. 16 songs….together with two lovely producers Johan Lindström and Göran Petersson. Musicians Nikolaj Busk and Hal Parfitt Murray. I couldn't have had better companions! It felt like angels or whatever were with us during the three day-session, we were in harmony and contact with the material and each other. Hal and Nikolaj have composed interludes/tunes and made a priceless contribution. Next step is "mixing" the hole thing. Below a picture taken by Göran Petersson.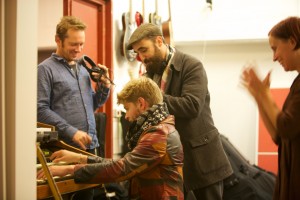 Aug – Lighthousekeeping by Jeanette Winterson
There's a new record coming up with musical interpretations of the fantastic Jeanette Winterson's lyrics. Exepts from her book "Lighthousekeeping".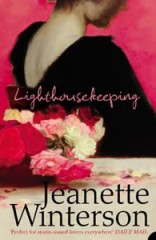 CD CREDITS ON LIGHTHOUSE STORIES
Lyrics fragments from Jeanette Winterson's novel Lighthousekeeping. Music Sofie Livebrant. Instrumental melodies on no 1, 2 , 11 is made by Hal Parfitt-Murray. No 10 by Johan Lindström. Arrangement is made by Sofie Livebrant, Johan Lindström, Hal Parfitt-Murray, Nikolaj Busk. Lisa Eriksson Långbacka (no 3, 14). Recordlabel Brus och Knaster. Publisher Playground Music DIGITAL RELEASE the 10 juni 2015 (via Brus och Knaster)
Musicians Hal Parfitt-Murray, Nikolaj Busk, Johan Lindström, Lisa Eriksson-Långbacka, Josefin Vannerus.
Producers Göran Petersson on track no 3, 4, 6, 9, 10, 11, 12, 14. Johan Lindström on track no 1, 2, 5, 7, 8, 9, 13
01 The sun Sofie Livebrant voc/guit/foot, Johan Lindström perc/synth/voc, Hal Parfitt-Murray guit, Nikolaj Busk acc.
02 His heart was beating like light Sofie Livebrant voc/guit, Johan Lindström synth/perc, Hal Parfitt-Murray fiddle/mand, Nikolaj Busk pi/acc.
03 This is not a love story Sofie Livebrant voc/guit, Hal Parfitt-Murray guit/voc, Lisa Eriksson-Långbacka acc/voc.
04 Captain Scott Hal Parfitt-Murray guit/voc, Sofie Livebrant voc.
05 Breathe in breathe out Hal Parfitt-Murray voc/guit, Sofie Livebrant voc/guit, Johan Lindström guit/synth/perc,  Nikolaj Busk organ/acc.
06 Tristan och Isolde Sofie Livebrant voc/guit, Johan Lindström pedal steel, Hal Parfitt-Murray mand/violin/viola, Nikolaj Busk acc.
07 These were my stories Sofie Livebrant voc/guit/perc, Johan Lindström oriental instr./guitar/base/foot/perc/voc.
08 Silver Sofie Livebrant voc, Johan Lindström "the rest", Lisa Eriksson-Långbacka voc.
09 We are here, there Sofie Livebrant voc/guit, Johan Lindström synth/, Hal Parfitt-Murray vl, Nikolaj Busk organ, Josefin Vannérus add voc.
10 Love is an unarmed intruder Johan Lindström prep. pi.
11 The Pot of full strength Samson was finished Hal Parfitt-Murray mandolin, Johan Lindström guit.
12 Tell me a story, Pew! Sofie Livebrant voc.
13 Part Broken, Part whole Sofie Livebrant voc/guit, Johan Lindström guit/base/pd steel.
14 My Silver and Gold Sofie Livebrant voc, Hal Parfitt-Murray vl, Lisa Eriksson-Långbacka acc. On Outro Sofie Livebrant voc/walking, Nikolaj Busk acc/gl spiel/voc. Johan Lindström base, Hal Parfitt-Murray vla/voc.